Family Expectations has been called the best program in the nation for couples who are pregnant or just had a baby. Since 2005, Family Expectations has served more than 17,000 couples in the Oklahoma City metro.
Providing Positive Impacts
Family Expectations was part of two federal research studies. Both studies found that Family Expectations has positive impacts in many areas.
How Our Program Impacts Couples and their Family
The research shows couples who participate in Family Expectations have:
A happier and more stable relationship
Better communication
Reduced depression for new moms
Less conflict
More parenting skills
And they are more likely to stay together!
Strengthening the relationship of a new baby's parents has a lot of positive impacts:
Decreasing conflict and stress in the parents' relationship assists in healthy brain development for the baby
Baby's learning ability has been linked to the amount of time dad is around
A stronger and healthier relationship between parents can help avoid premature labor and low birth weight
Learning how to work better together as a team will help a baby grow in all aspects of his/her life!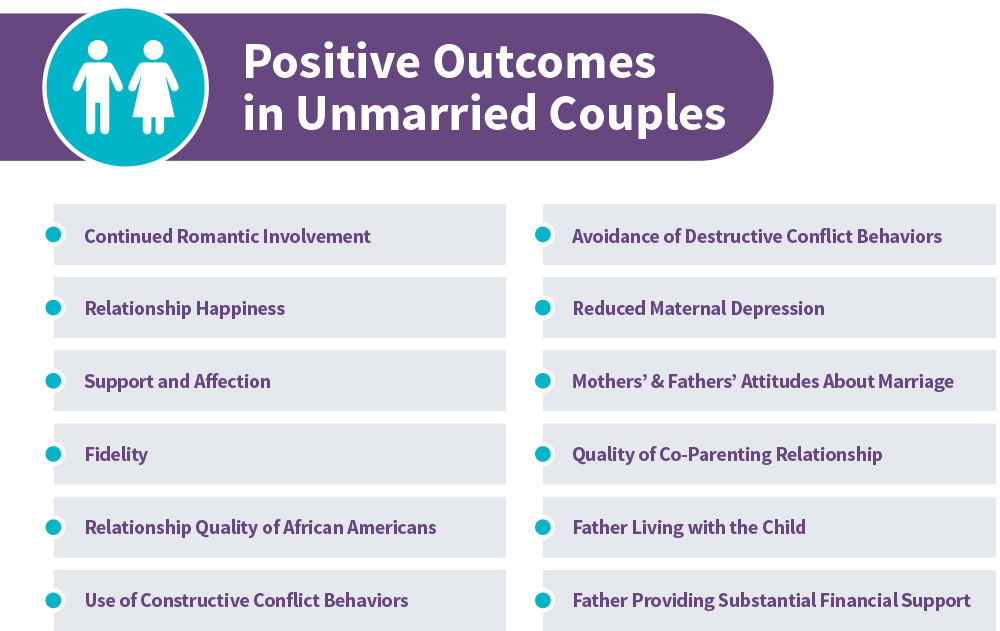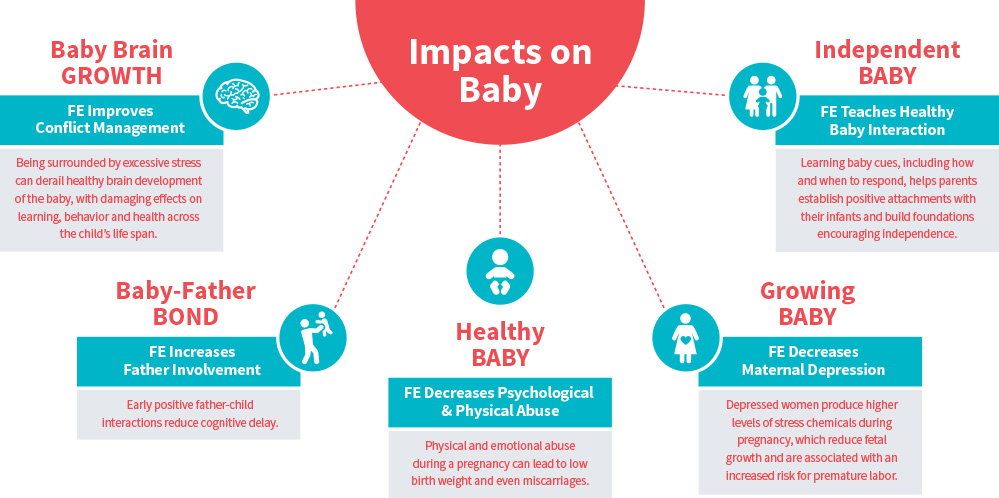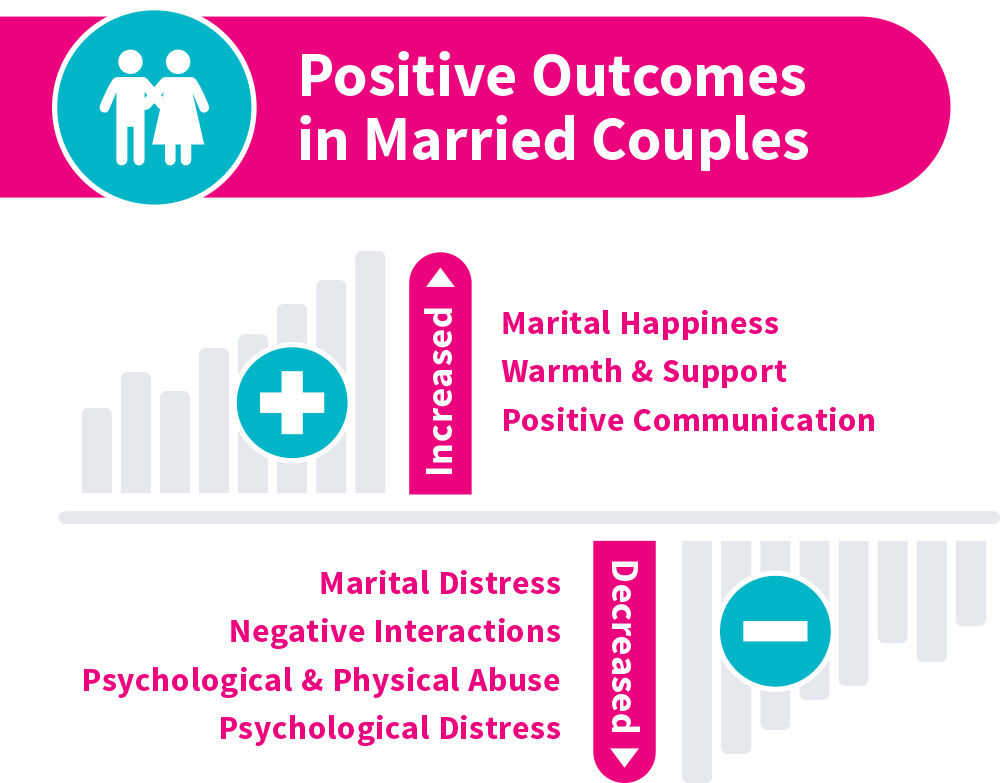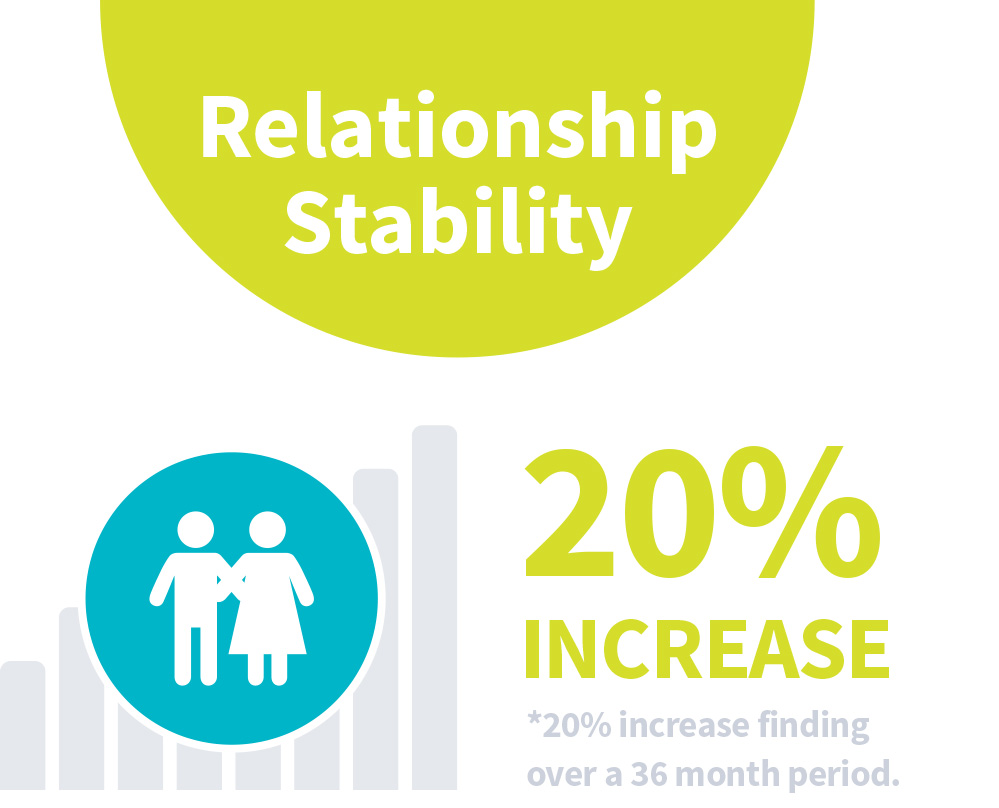 Family Structure Research Articles
"The findings present in this report indicate that children living in nuclear families – that is, in families consisting of two married adults who are the biological or adoptive parents of all the children in the family – were generally healthier, more likely to have access to health care, and less likely to have definite or severe emotional or behavioral difficulties than children living in nonnuclear families." Read more from Family Structure and Children's Health in the United States: Findings from the National Health Survey, 2001-2007. Vital and Health Statistics, Series 10, Number 246, December 2010.
"Why are children living with never-married or separated and divorced mothers more susceptible to neighborhood violence? Beyond the greater likelihood of having to live in unsafe neighborhoods and the more frequent moves that often come with family disruption, there are several other factors that increase vulnerability. First is the stress of conflict between parents and the strain of raising children as a lone parent in reduced financial circumstances." Read more from this Institute For Family Studies article.
"The second part of the hypothesis posits that the increased prevalence of single-headed households and the diminished child-rearing role played by stable male parents may serve to reinforce the emerging gender gaps in education and labor force participation by negatively affecting male children in particular. Specifically, we review evidence that suggests that male children raised in single-parent households tend to fare particularly poorly, with effects apparent in almost all academic and economic outcomes." Read more from this Massachusetts Institute of Technology Department of Economics article.